Business Check-Up
for Starter Businesses
Assess Progress & Identify Problems and Opportunities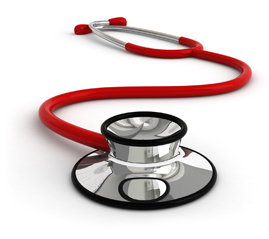 Thousands of businesses are started every day – and for many reasons.  Someone has a passion for providing a particular product or service.  Someone wants to "be their own boss."  Someone sees a better way of serving a market. The list is endless.
Getting a business up and running is an enormous challenge. Most new business fail – but many succeed. Customers are found – and served and satisfied, and they come back for more. Revenue gets collected, employees are hired, expenses get paid, and just maybe profits start accumulating. For businesses that are very small or very new, a key challenge is covering all the bases. Is the business adequately defined? Is full revenue potential being realized? Are profits really being generated – sometimes it's tough to tell in a growing business that might be very profitable but just keeps consuming cash as it grows.
This is when it is important for the successful small business owner to step aside from the day-to-day and assess how the business is doing – and this is where McVane Consulting can really help.
The typical Starter Business Check-Up might include:
Discussion of the Owner's personal goals and expectations for the business
Assessment and articulation of the complete business model – to fully understand nine key elements of the business model
Review of actual financial performance
Review of business entity setup
Identification of critical next steps to reinforce progress and keep growing